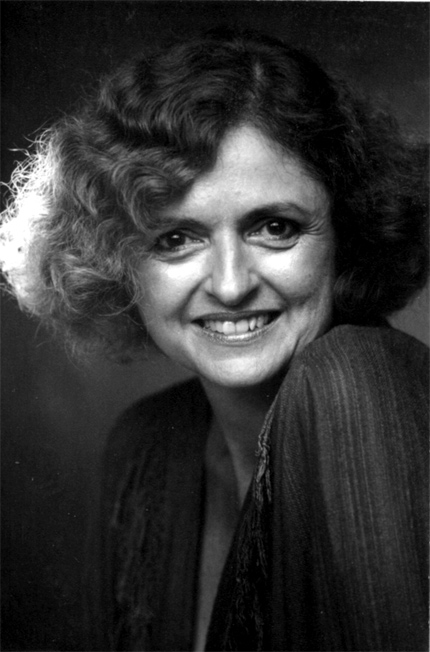 Photo by Lois Abel Harlamert
July 28th was Dolores "Do" Winkler-Wagner's birthday, publisher of The Oakwood Register! However, because we on the staff want to keep our jobs – we're not telling you exactly which birthday that is???
If you know and love Do(e) as we do, feel free to send her some birthday wishes via email at the following address:

birthdaygirl@oakwoodregister.com
We're sure she would love to hear from you!
Cheers,

The Oakwood Register Staff
On Thursday, July 23, 11:30 a.m., Oakwood Public Safety Department crews were dispatched to 2123 Shroyer Rd. on the report of a kitchen fire called in by the resident. Upon arrival of the first units, within two minutes of the alarm call, the fire had already broken out of several kitchen windows and was igniting the vinyl siding and rapidly spreading up the exterior of the structure. Crews made a quick exterior attack to keep the fire from spreading into the attic space from the exterior. Crews then attacked the fire from the interior containing the remainder of the fire and controlling it quickly. Despite a quick response and actions to contain and bring the fire under control, the home suffered significant fire and smoke damage.
Interior photo of damage to kitchen.
There were three injuries to personnel reported. One Oakwood Public Safety Officer received a laceration on his hand requiring stitches and two other public safety officers received minor injuries during the fire. Oakwood crews were assisted by mutual aid personnel and apparatus from the Kettering Fire Department. The Kettering Police Department and University of Dayton Police Department assisted crews with traffic control and handled several police calls initially during the fire.
This was Oakwood's third structure fire in the past several weeks. The other fires occurred on Runnymede Road where the cause was a defective dehumidifier. This fire resulted in $35,000 in damage. The following day, a lightning strike to a residence on Park Road caused an estimated $90,000 in damage to the structure and contents. The final dollar loss estimates on the Shroyer Road fire are not available, but preliminary estimates would be in the $100,000 range for the structure and contents. The cause of the fire was determined to be a wicker basket left on the stove top by the resident. One of the burners had accidentally been left on and ignited the basket and its contents.
The Oakwood Public Safety Department would like to remind citizens to never place or store any combustible materials on or near their stoves or other sources intended for cooking or heating. Never leave food unattended on a stove. Check and test your smoke detectors monthly and change the batteries every fall when you change your clocks. If you do have a fire, get everyone outside and call 911 immediately. Never go back inside once you have gotten out safely. Stay out and tell the first arriving emergency responders where the fire is and if there is anyone still inside.
Karen Johnson and Lori LaMattina are the featured soloists in the 10th annual Giving Strings outdoor concert, which will be held on Saturday, Aug. 8 at Shafor Park in Oakwood. This concert of light classical music has become an Oakwood tradition, and is performed by area professional and amateur musicians who come together to make music, and raise awareness and funds for local children's charities.
Karen and Lori are members of the Dayton Philharmonic viola section and will be performing the beautiful but not often heard double viola concerto by Telemann. Although the work is in four movements it is only twelve minutes in length. The first and third movements are slow and stately, the second is a lively gigue and the finale is also energetic with rhythmic, catchy themes.
Karen Johnson studied as an undergraduate at the Indiana University School of Music and received a Masters degree from Rice University in Houston. She has played in summer festivals including the AIMS (American Institute for Musical Studies) in Graz, Austria and the Lancaster Festival closer to home. As well as being a member of the DPO, she also plays in one of the DPO's chamber groups that specialize in performing creative, age appropriate music for preschoolers through second grade. The programs are based on fairytales such as the "Three Little Pigs" and "Goldilocks and the Three Bears" to introduce young listeners to classical music. Karen lives in Oakwood and maintains a private studio of violists and violinists. She's also a closet Ohio State football fan. While at school, she memorized opus numbers for music history classes by matching them to football players' jerseys.
Lori LaMattina began her collegial studies at Vanderbilt University and then received her Bachelors and Masters degrees from the Cincinnati Conservatory of Music, where her principal teacher was Masao Kawasaki. She spent nine summers at the Brevard Music Festival in North Carolina, first as a student and then on staff. She also has a private studio of violists and violinists in the Patterson Park area. She is one of the few DPO members whose spouse is also a member of the orchestra, principal percussionist Michael LaMattina, who soloed with Giving Strings last year. The newest addition to their family is Andrew, born in June. Lori owns a horse named Boston and has been active for the past fifteen years riding and training horses in Dressage.
Admission is free to the concert. Free will donations from this event will benefit the Transitional Housing chapter of St. Vincent de Paul, assisting homeless families in the Dayton area. For further information call 293-5753.