On a rather pleasant Sunday night, Oakwoodians young and old gathered at the Shafor Park for the Holiday of Lights. The festivities included music, singing, dancing, hot chocolate, popcorn, horse drawn wagon rides, the OHS Band, a Holiday tree lighting and of course, Santa Claus.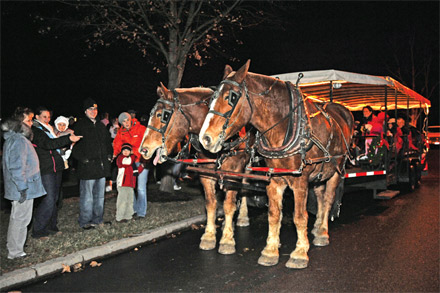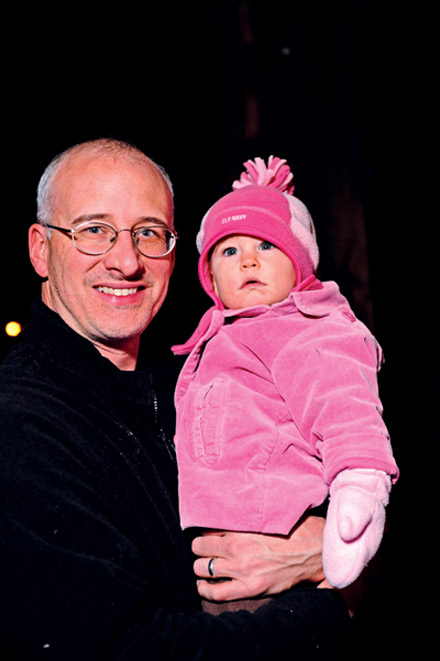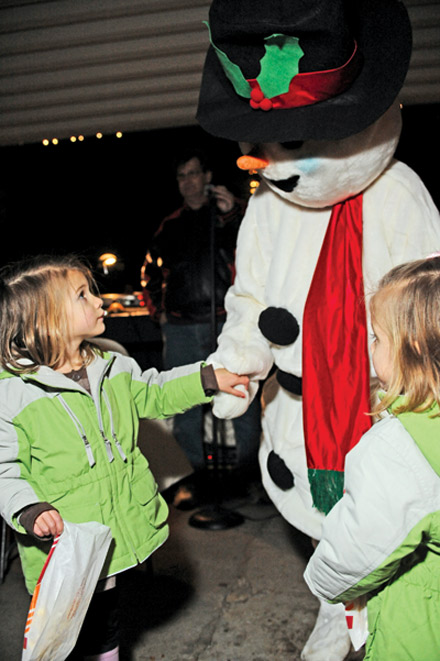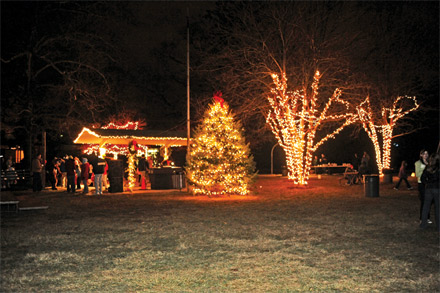 By Ryan Wineberg

On Thursday, Dec. 11, Time Warner Cable presented The Wellness Connection
with a check for $15,000. The Wellness Connection is located in Oakwood's
Sugar Camp and provides "early detection screenings, health education, healthy living services, and disease management" and these services are offered to "everyone regardless of their ability to pay". The money donated by Time Warner, partial proceeds from an annual golf outing, will be used for the Wellness Community, a program, according to President of the Wellness Connection Jean Farkas, which addresses, "the psychosocial needs of cancer patients and their families."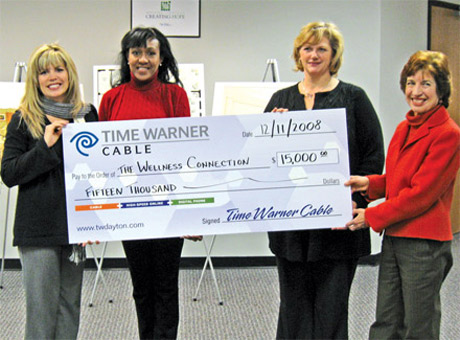 Photo by Wende Wright
Pictured, left to right: Shannon Mullen, general manager of north area, Time Warner Cable Southwest Ohio; Pam McDonald, vice president, government
and public affairs, Time Warner Cable Southwest Ohio; Jean Farkas, president, Wellness Connection of the Dayton Region; Ricia Ballas, vice president of development, Wellness Connection of the Dayton Region.
The Wellness Community will provide services such as Yoga, Tai Chi, professionally led support groups, movie nights and classes that help patients and their families learn how to cook when undergoing chemotherapy treatments, and all of this in a homelike environment. Services are free and "designed to nurture hope and help people learn how to take back control of their lives after a diagnosis of cancer" (WellnessCommunity.org).
Renovations for The Wellness Community should begin by the summer of 2009, and if all goes well, The Wellness Community should be up and running by the end of next year. Time Warner Cable's generous donation will help to accomplish this goal.