Ken Neufeld has settled in quickly as the new CEO and president of the Victoria Theatre Association and Arts Center Foundation. A native of Winnipeg and former resident of Toronto, Neufeld, 56, started his new position in Dayton on June 1, as the successor of Dione Kennedy who took a similar position in Fort Worth, Texas.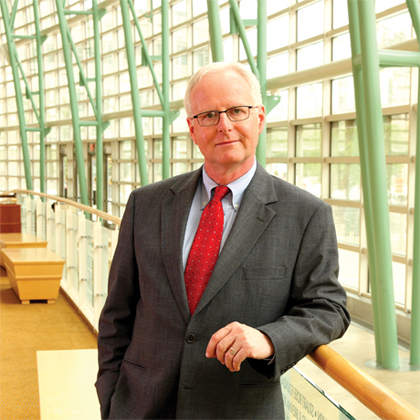 "I was impressed with Dayton for two reasons," Neufeld said. "Number one, the great neighborhoods, easy commute and, number two, the scope and breath of the facilities here, the Victoria, Schuster and Loft, all in one block."
Within a month of accepting his new Victoria post, Neufeld has made the media rounds, appearing as a TV guest on Channel 2 and Channel 7, and he and his wife, Lesley, move to their new home in Oakwood after selling their old home in Buffalo, N.Y.
Neufeld has an impressive resume of managing arts organizations. He managed Vancouver's Gateway Theatre and a museum before taking over the duties at Buffalo's resident professional group, the Studio Arena Theatre, which he managed from 1999 to 2006.
Years before starting his professional career, Neufeld graduated from the University of Winnipeg. He pursued a master's degree in theater arts at Michigan State University. A former guitar player in the band and cameo player in a few stage productions, Neufeld said he changed his theater goal from stage direction to theater administration.
"I had been exposed to the arts for most of my life, but then I realized that I wanted to work in this (administrative) environment," Neufeld said.
Working with a staff of more than 90 employees, he has one general goal. "I'm not a meetings kind of person. My job is to make sure everyone is doing well and is focused on making this a better experience," he said.
Underscoring the VTA's 2009-2010 season of touring shows are the three blockbusters: "Wicked," "A Chorus Line" and the "Phantom of the Opera." He described the new theatrical season as "impressive" in scope and variety.
Neufeld said he's looking forward to future successes on the local professional stage. "So far our ticket sales are going very well for the new season," he said. "What's exciting is working with a very impressive board, all people who are community minded and interested in the needs and desires at hand."
For more information about the VTA, call 228-3630.