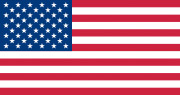 Celebrate Flag Day
on The Farm
June 14!

Join the Ohio State University Alumni Marching Band on Sunday June 14 for a patriotic, free community concert in the Amphitheater located at The Farm, the residence of John and MJ Gray, 1911 Ridgeway Rd.

This special performance by this "BDBITL" Marching Band is an annual event provided by the Grays as a free gift to the community. So bring a lawn blanket or chair and celebrate the "birthday of our stars and stripes!"
In case of rain, the concert will be held in the Oakwood High School auditorium.
Look for the flyer in this week's Oakwood Register.
The National Forensics League (NFL) is proud to announce that Brianna Doyal from Oakwood High School has earned the Donus Roberts Quad Ruby coach recognition. Recognition as a quad ruby coach indicates that Ms. Doyal has achieved the coaching milestone of 1,000 points during her career. Coaches receive 1/10th of a point for each point a student earns in competition.
The National Forensics League is the nation's oldest and largest speech and debate honor society. Its mission is to promote secondary school speech and debate activities and interscholastic competition as a means to develop a student's lifelong skills and values, as well as the public's awareness of the value of speech, debate, and communication education. To date, over 1.3 million alumni have found their voice in the National Forensic League.
The Donus Roberts Quad Ruby coach recognition is named for longtime NFL coach and past NFL Board President Donus Roberts. Hailing from South Dakota, Roberts received his ninth coaching diamond in 2006, becoming the only coach in the history of the NFL to receive a ninth diamond. For his outstanding achievements in forensic coaching, Roberts was inducted into the NFL Hall of Fame in 1987.