The votes are in for the 2nd Annual People's Choice Award for Scarecrow Row in Oakwood.
And the winner is:
"yIKEs" located at Peach Orchard and Shafor. The creation was constructed by the Oakwood Environmental Committee headed by Carol Collins.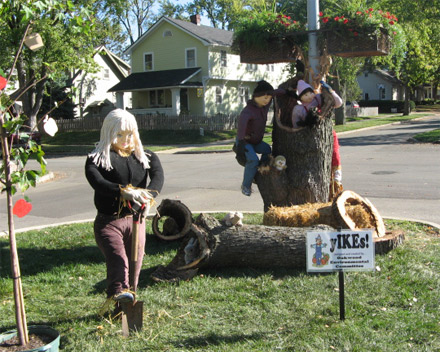 Award winner "yIKEs"
Second place goes to:
"The Legend of Greenmount Hollow" located at the intersection of Greenmount and Shafor. This scarecrow was created by the Fowler and McGinnis families.
"The Legend of Sleepy Hollow"
Third place is a tie and goes to:
"ScAbbey Road" at the corner of Telford and Shafor, put together by a group of three Beatles fans headed up by Pamela Penchoff. Also in third place was "First in Fright" located at the corner of Shafor and Aberdeen. It was constructed by "The Aberdeen 400" headed by Christy Harrison. First in Fright was also the 1st place winner in the City of Oakwood contest.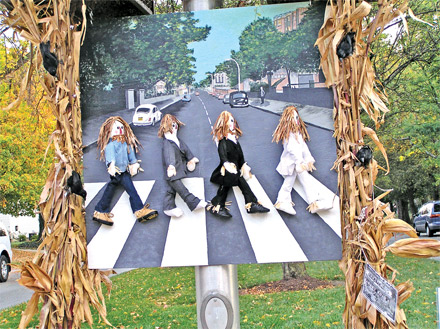 "ScAbbey Road"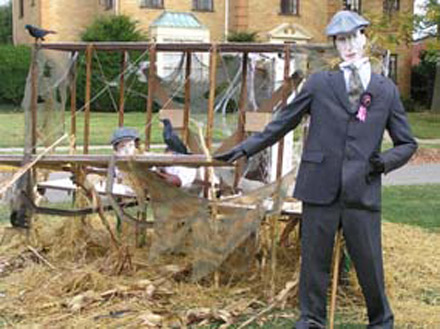 "First in Fright"